About
Discover the company that is serving you
Since 2008 We've Been Delivering A High Quality Service
08Direct is an independent telecommunications company based in Leeds, West Yorkshire which was established in 2008. Over the years the company has grown to become one of the UK's leading providers of non-geographic numbers and call management solutions.
Specialising in providing 08 and 03 numbers, we work with thousands of businesses across the UK, helping them to maximise their business productivity, increase sales enquiries and even earn revenue through their telephone system. With every number supplied, customers will be provided with an industry leading call management package, helping them to ensure high quality customer service no matter how busy they may be.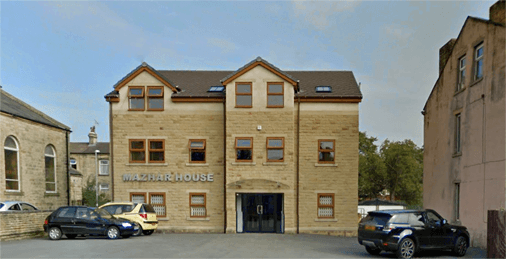 Every account is looked after by a dedicated account manager, who will tailor your telephony around your business needs and goals, ensuring that you reap the rewards from all the services we can provide. Speak to a member of our team to find out how we can help your business.
The Management Team
Mahmood Mazhar
Mahmood is a qualified accountant with over 20 years of business experience in the UK. He holds a Masters Degree in Business Administration and has a wealth of business acumen within the industries of leisure, retail and property; including a previous stake in an international food manufacturing business, being integral to its fortification. Since becoming involved with the telecoms industry his strategic focus and brand development has enhanced Core Telecom's portfolio and profile.
Paul Turner
Paul is an accountant and has gained extensive senior experience with Compass Group, QMH and Hilton International, as well as developing businesses in the South Asian market over the last ten years. As one of the founding partners of Core, Paul is responsible for setting business parameters and commercial direction.
.
.
James Crowther
James started working in the telecoms industry in 1999, and has worked in many aspects of the industry from the distribution channel to reseller partnerships.
Working with the bleeding edge technology of hosted VoIP since 2007, he now heads up our Horizon team as a much more matured technology.
.
Michael Boyd
Michael initially worked within the sales department and through a series of promotions  he now manages much our sales activity. Having joined in 2011, he has a wealth of telecoms knowledge and experience and is key member of our team.
.
.
Derek Branch
Derek is one of the companies longest serving members having worked within our finance department for over 10 years. During this time he has also worked within practice developing trusted relationships with a range of private clients. His role at Core includes the preparation of the company's accounts as well as the management of all out-payments to resellers and rebate customers.
George Cotter
George has been part of the Core team since 2012 and manages both our online and offline marketing activities. His role involves marketing both Core Telecom and our niche online brands. Previously he has worked in other highly competitive online markets such as tourism and gaming.
.
Stuart Depelle
Stuart is responsible for all our internal IT requirements, including our internal networking and tech support. He is also our portal expert who provides strategic advice as well as assistance to clients using our online portal.
.
Steven Raith
With experience ranging from pre-broadband ISP support, to being at the sharp end of large scale private and public IT installation / maintenance / administration, he has a unique view of systems administration centred around up-time, scalability and maintainability.
Our 0844 number has created a new revenue stream through our rebate, which is paid on time every month. The whole team at 08Direct could not have been more helpful, and we look forward to a continued relationship with them.
After speaking with the 08Direct team we didn't hesitate than to connect an 0844 number for our main sales line. Through our number we receive a monthly rebate, which has created a whole new revenue source for our business. We have taken full advantage of the additional services on offer, and regularly access the online portal to edit our call plans.
We're really happy with 08Direct, we love the company, as they're always happy to help us develop our services further. We love the new tools and services being developed and can't wait to play with new features as they're released.
Kat Pettit
, Business Manager at Clayton Horsnell Ltd
We train companies on delivering an excellent customer experience so it is important that we practice what we preach. Our 08 numbers give us a really professional image and allow us to handle our calls really professionally.
Morgan Wilson
, Sales & Marketing Director
We have set up an 0844 number for our website, external marketing and partner relations. 08Direct have accommodated our ever-changing needs and fast paced requirements, for us this means our customers never lose out on a great service. Our dedicated account manager is always on hand to provide help and advice