Auto Attendant
Let your customer choose their desired department or person with an automated menu
Remove the need for a receptionist and deliver excellent customer service
To run a successful business it often feels like there are not enough hours in the day, so let an auto attendant take the strain, saving you money, increasing response rates and delivering excellent customer service.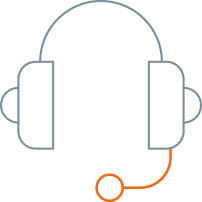 LARGE COMPANY IMAGE
Auto attendant implies a big company, with several divisions and numerous customers

NO NEED FOR A RECEPTIONIST
Calls can be directed to different departments without the need of a receptionist

MARKETS PRODUCTS AND SERVICES TO CUSTOMERS ON HOLD
Provide customers with news and information on products and services whilst on hold

FREE AUTO ATTENDANT SCRIPTS WITH ALL NON-GEOGRAPHIC NUMBERS
This service is free with all our non-geographical numbers

IMPROVES CUSTOMER RELATIONS
Statistics show that customers believe their hold time will be less if they are greeted with music or a message

REDUCES MISSED CALLS AND INCREASES SALES
Every customer call is a potential increase to your revenue so let your customers know you are willing to listen.
What is Auto Attendant?
Also known as IVR, it is a system which automatically manages and directs all your business's incoming calls. The Auto Attendant service enables you to divert multiple enquiries to different departments within your organisation, without the need of a receptionist.