Call Whisper
Hear a notification of the source of your call before answering
Answer calls professionally
Whether you're starting a new business or juggling several, call whisper can help you provide a professional image.
Ensure that you introduce your business to your clients in the best manner possible by differentiating between different business calls.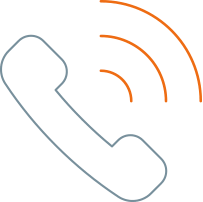 ELIMINATES THE NEED FOR ADDITIONAL PHONE LINES
Incoming calls use one phone line for several services, departments or companies

IMPROVED PROFESSIONALISM
Knowing it's a business call allows you to greet customers professionally

MEASURABLE MARKETING CAMPAIGN EFFECTIVENESS
Dedicated marketing campaign numbers can be measured in terms of which number brought the most amounts of calls

EXTRA HARDWARE NOT REQUIRED
Call whisper is a network based service so does not require complicated installation

INSTANTLY IDENTIFIABLE INCOMING CALLS
The source of the call is announced at the beginning of every call

SUPPLIED WITH BASIC IVR
The service is provided as part of our Basic IVR package.
What is Call Whisper?
Call Whisper is a service that allows you to distinguish between incoming calls with a short announcement at the beginning of every call.
This is particularly useful for home workers who struggle to distinguish between a business and residential call or business owners who have a number of businesses.