Welcome Message
Introduce callers to your business with a professional welcome message and virtual call diverting
Improve Customer Service with a Welcome Message and Simple IVR
Give a great first impression of your business by greeting your customers with a welcome message and giving them the option to navigate themselves through to their desired department or person with an IVR.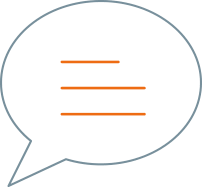 CUSTOMERS RECEIVE A PROFESSIONAL GREETING
All customers are greeted with a courteous message

IMPROVES CALL RESPONSE RATES
You will never miss a call again; customers are met with a welcome message and can be kept in a queue if lines are busy

NO NEED FOR A RECEPTIONIST
The automated service will answer every call, so there's no need to employ an extra member of staff

MAKES A SMALL BUSINESS APPEAR LARGER AND MORE PROFESSIONAL
Large corporate businesses use welcome messages, so why not use the same method and make your business seem larger and more established to instil customer trust

CAN BE USED TO MARKET PRODUCTS AND SERVICES
Whilst your customers hold the line, why not use the opportunity to inform them of any new products, services or promotions

SAVES TIME AND MONEY
As there's no need for a designated receptionist, costs are reduced and calls are handled efficiently
What is a Welcome Message?
A welcome message introduces customers to your business when they call. You can then chose to have answer the call straight away or you can choose to place the customer on hold until a line becomes free.
What is an IVR?
An IVR is a virtual attendant which provides the caller with the option to direct themselves to the right department or person, i.e. press 1 for sales, press 2 for customer care.