Cheap International Business Calls
A simple solution for corporate businesses looking to save money on international calls
Our cheap international calling service is the perfect solution for UK based businesses who regularly make a high volume of international calls. It is the ideal product for businesses who operate worldwide or who deal with international suppliers or partners.
As 08Direct is powered by Core Telecom, who have recently heavily invested in a very large switch which allows us to deliver a very large capacity of calls anywhere in the world.
We offer leading rates and the most efficient way for businesses to make cheap calls all over the world. Our prepaid service and high quality voice termination operates thanks to our relationships with a large number of strategic interconnects.
Pay less for international calls
Worldwide destinations
Quick and convenient dialling
UK's leading independent network
Enjoy clear voice clarity
No call limits
Cheap Internationals Call To Worldwide Destinations
Our independent network has a proud history of  delivering wholesale traffic in large volumes and this allows us to offer the very best rates in the industry. By choosing to work with 08Direct & Core Telecom you join a long list of very satisfied customers who have all saved a fortune on their international calls.
Build a Bespoke IVR For Quick & Convenient Dialling
Our ability to create a bespoke IVR for our clients ensures our international calling service can be tailored to the needs of your business. Our clients enjoy quick and convenient dialling to their most frequent international contacts with a bespoke IVR. This  service means you can avoid two stage dialling by creating keypad options to international contacts of your choice.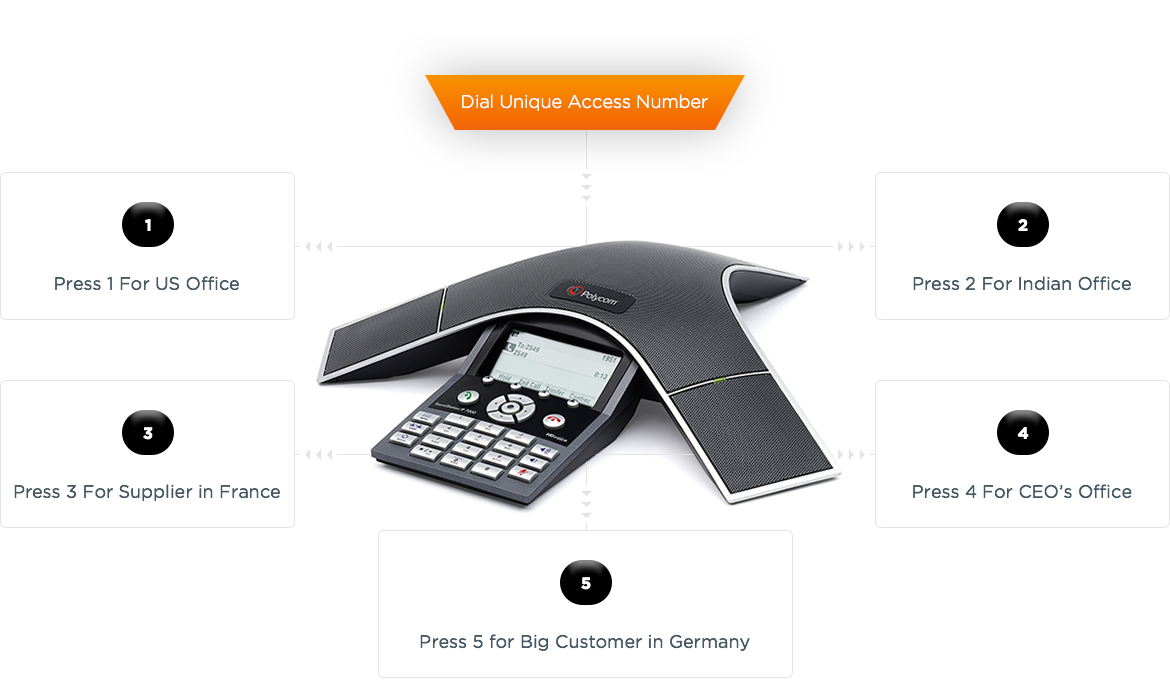 Want to know more? Contact Us
For more information on how we can save your business money on international calls speak to a member of our team.
The Cheapest International Call Rates
Our UK business accounts enjoy the cheapest wholesale VoIP terminations rates found anywhere. If you currently use another provide then challenge us to beat your current rates.
| Country | Planet Numbers | Gamma | 08Direct |
| --- | --- | --- | --- |
| Austria | 1.5 | 2.2 | 1.45 |
| Austria Mobile | 3 | 28.55 | 3 |
| Bangladesh | 4 | 7.12 | 3.5 |
| Bangladesh Mobile | 3 | 8.92 | 3.5 |
| Czech Republic | 2.5 | 2.89 | 2.5 |
| Czech Republic Mobile | 5 | 24.8 | 5.5 |
| Denmark | 1.5 | 1.93 | 1.5 |
| Denmark Mobile | 2 | 17.49 | 1.75 |
| Finland | 5 | 5.37 | 5 |
| Finland Mobile | 4 | 12.51 | 3.5 |
| France | 1.5 | 1.48 | 1.5 |
| France Mobile | 5 | 12.59 | 5.5 |
| Germany | 1 | 1.6 | 1 |
| Germany Mobile | 3 | 19.87 | 3 |
| Hungary | 1 | 2.29 | 1 |
| Hungary Mobile | 5 | 20.49 | 5.5 |
| India | 2 | 1.04 | 1.75 |
| India Mobile | 2 | 0.8 | 1.75 |
| Ireland | 1 | 1.42 | 1 |
| Ireland Mobile | 4 | 17.36 | 3.75 |
| Italy | 1 | 1.42 | 1 |
| Italy Mobile | 3 | 30.78 | 5 |
| Morocco | 2 | | 2 |
| Morocco Mobile | 35 | | 33 |
| Netherlands | 1.5 | 2.2 | 1.25 |
| Netherlands Mobile | 4 | 16.42 | 3.75 |
| Norway | 1.5 | 1.42 | 1.25 |
| Norway Mobile | 6 | 22.91 | 6 |
| Pakistan Mobile | 4 | | 2.5 |
| Pakistan Mobile | 2.5 | 12.39 | 4 |
| Poland | 2 | 4.74 | 2 |
| Poland mobile | 2.5 | 20.41 | 2.25 |
| Portugal | 1 | 2.72 | 1 |
| Portugal mobile | 3 | 19.49 | 7 |
| Spain | 1.5 | 1.6 | 1.5 |
| Spain Mobile | 2 | 14.82 | 2 |
| Sweden | 1 | 1.42 | 1 |
| Sweden Mobile | 2 | 13.71 | 1.75 |
| USA | 1.5 | | 1.5 |
| USA Mobile | 1.5 | | 1.5 |